THE COMPANY
We are a wholesaler and importer of exotics and foliage products.
The establishment
Ter Haar Ornamental Flowers BV opened its doors in 1988. Over time, we have been able to expand our position in this niche market to what we do now: large-scale import and sale of exotics and foliage products. The first branch was opened at the Aalsmeer flower auction. Due to an improving market, we saw room for growth and in October 2000, we opened the doors of our second location. This time at the Flora Holland Naaldwijk Flower Auction. In order to further strengthen our position within the flower auction network, we also opened a location at Flora Holland Rijnsburg in 2001.
The future
In the near future, we will also open our doors to customers who are not connected to the auction. We are going to expand our webshop with iDeal payments and a Click & Collect system. This allows us to work on shorter lines of communication and more efficient trade.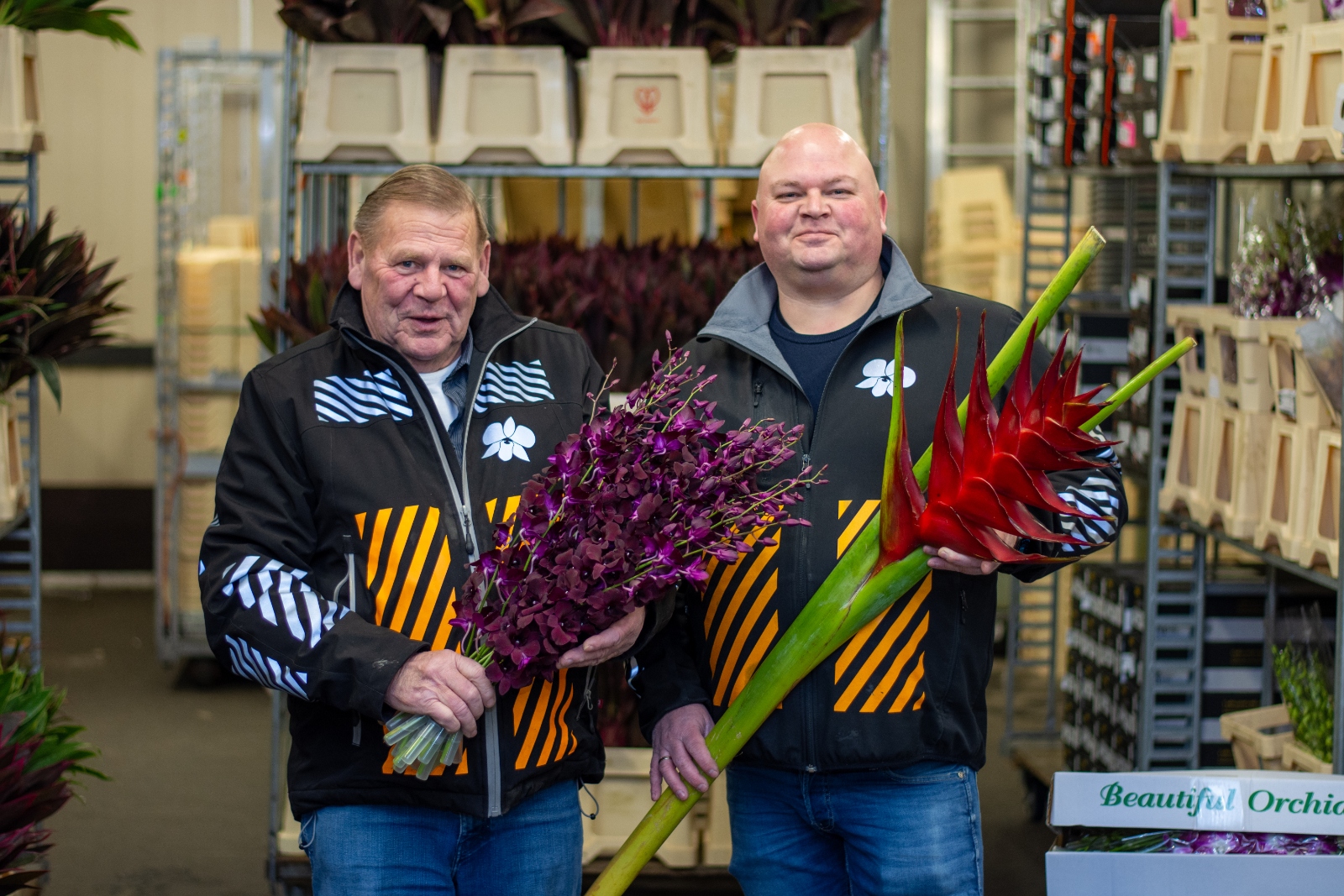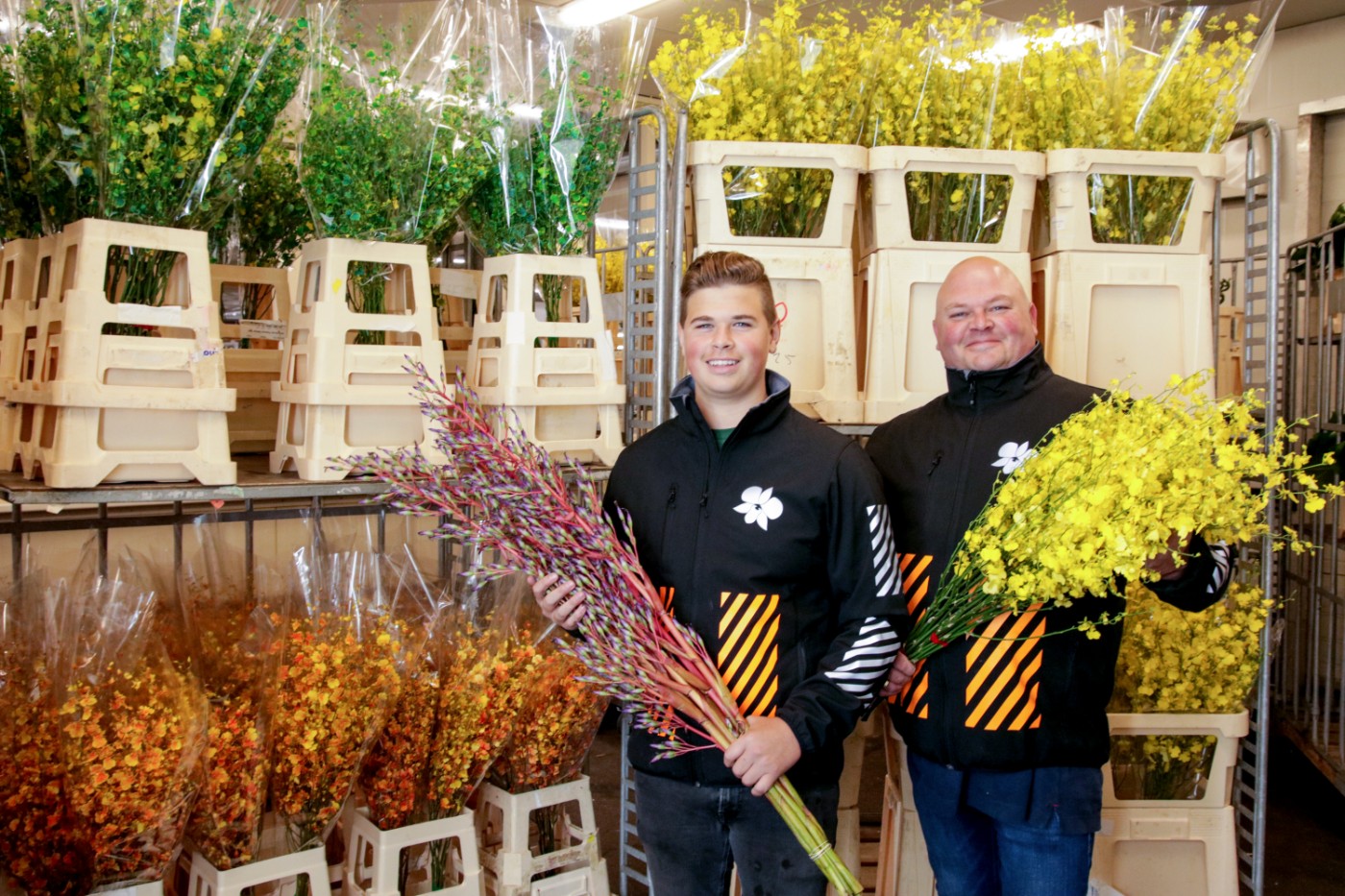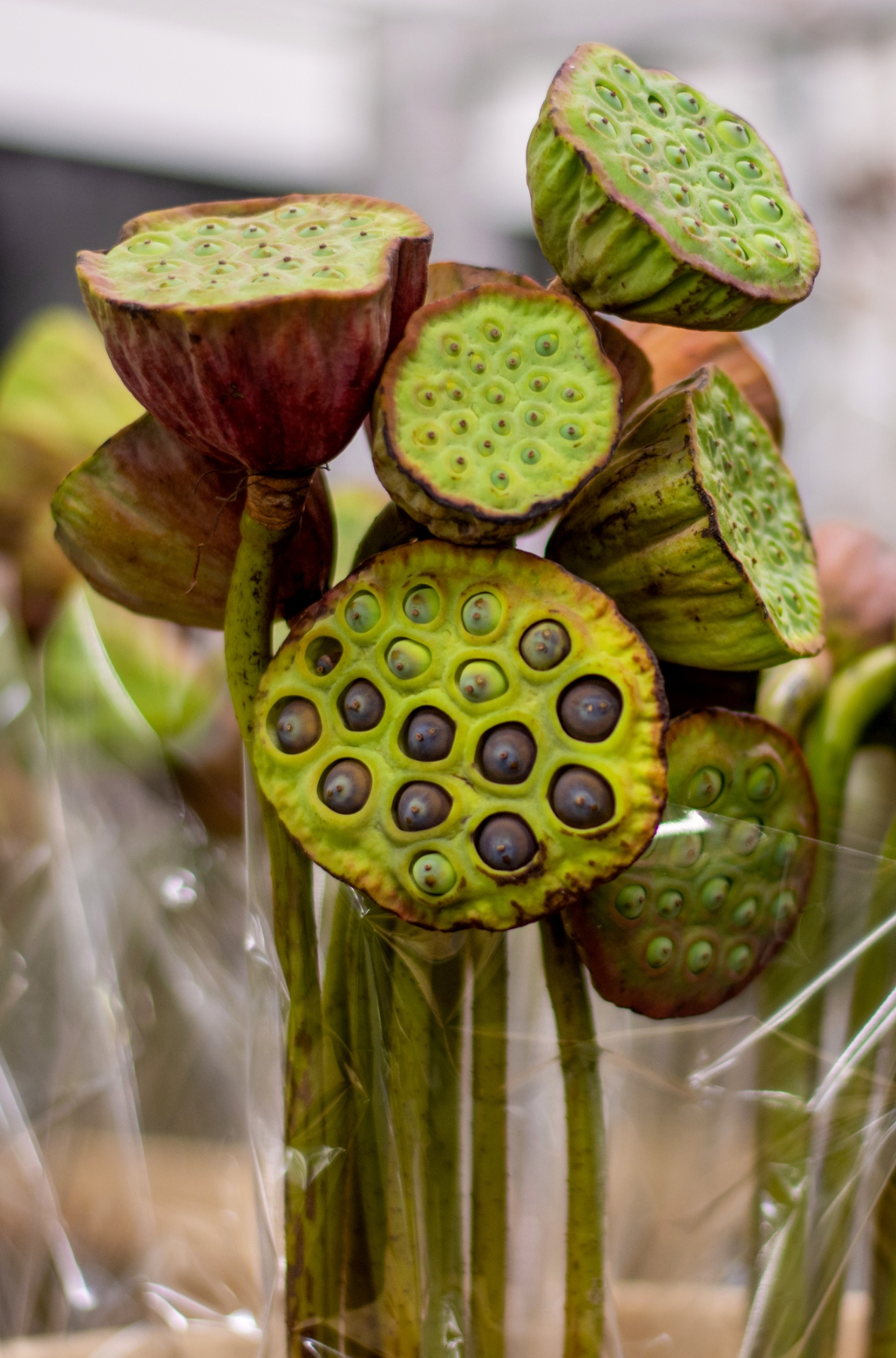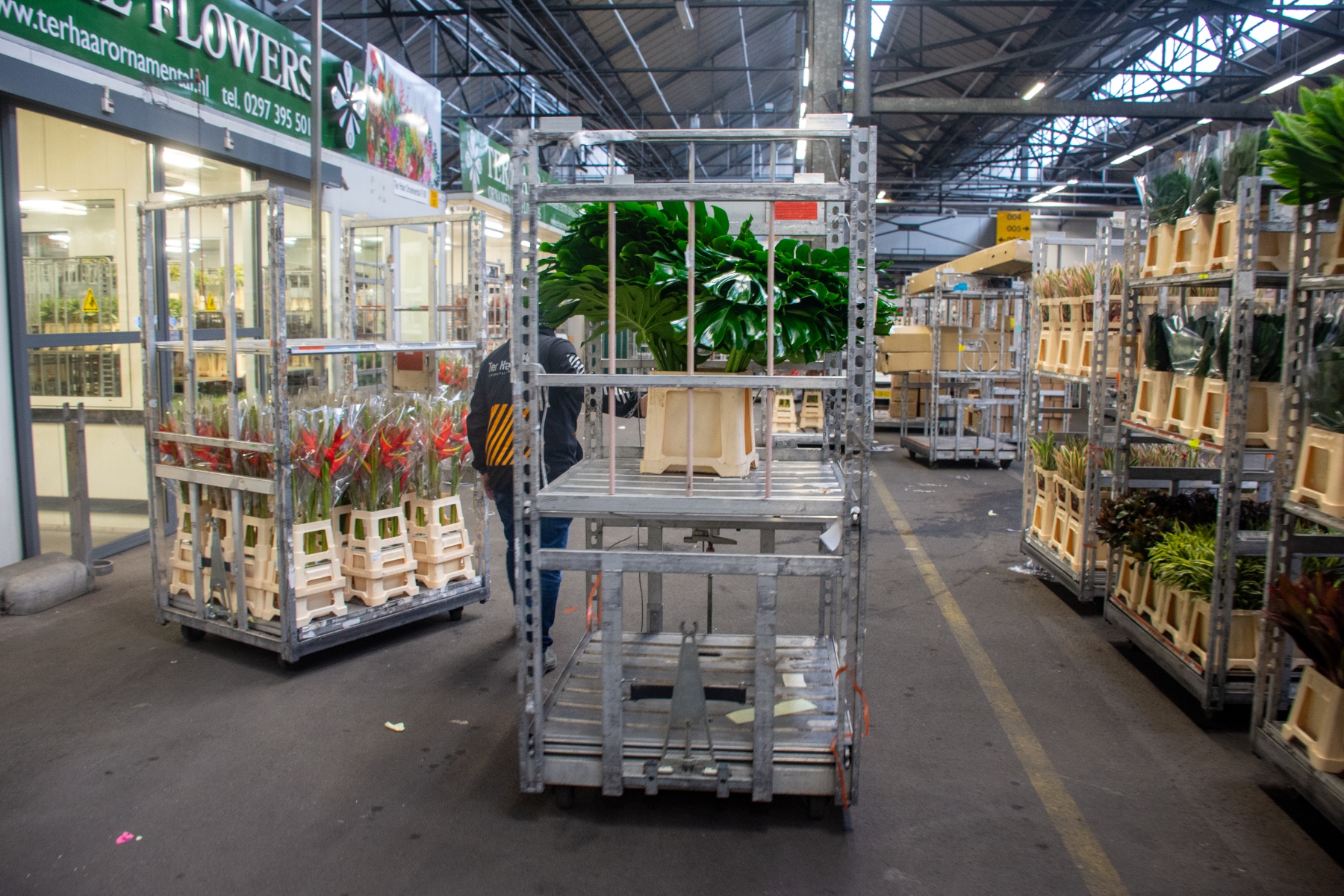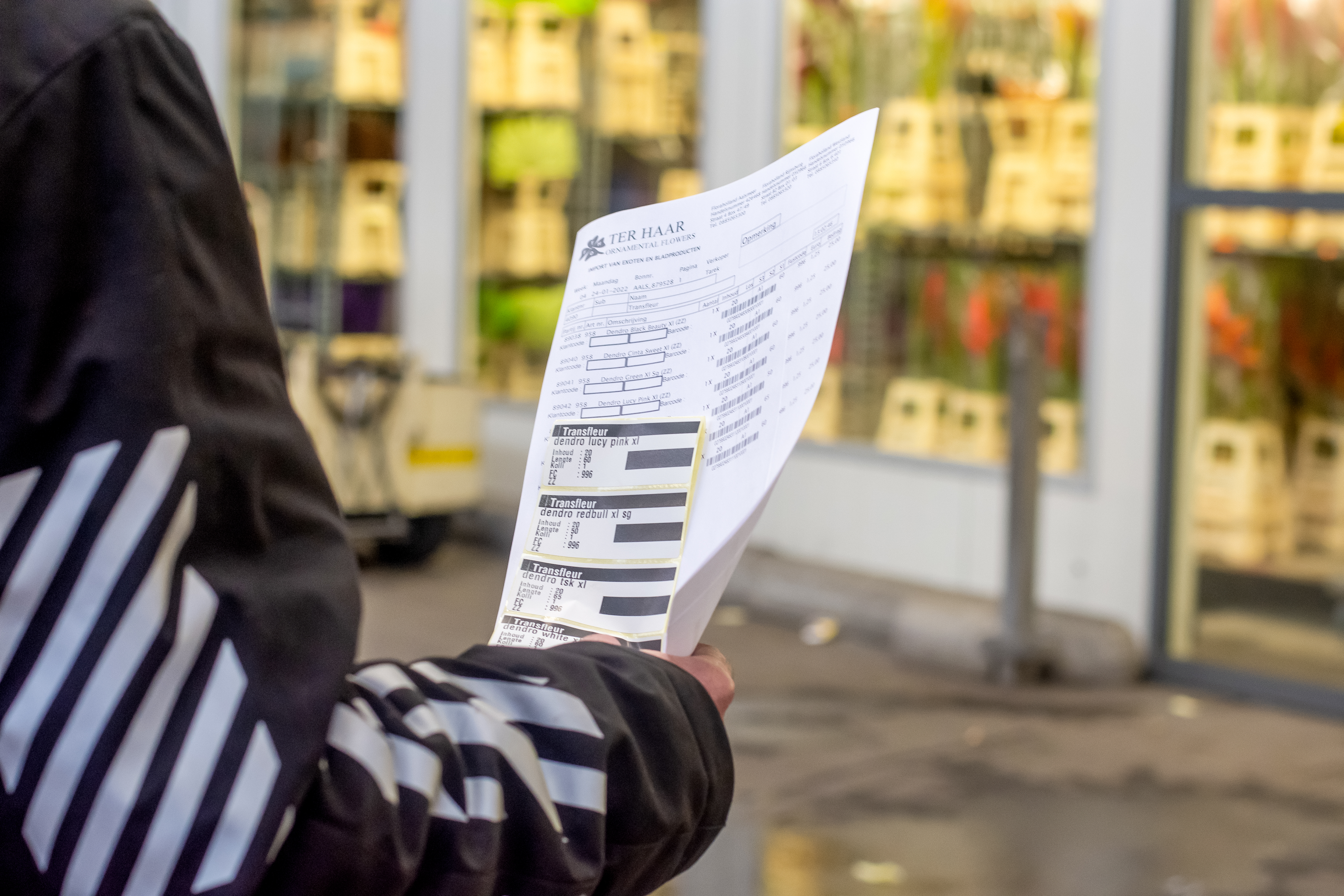 What we do
Ter Haar Ornamental Flowers BV is a wholesaler and importer of exclusive flower and foliage products. Our focus is on imports and sales, and our strength lies in our strong network. Through our worldwide contacts with growers and transporters, we bring the supply and demand of this market together. We receive fresh stocks daily via our transport lines, which we immediately make available on our web shop.
With sales via the web shop and our sales team, we provide the floriculture sector with our products on a daily basis. With branches at all Flora Holland locations, we are always nearby.
We continue to expand our network and optimise our processes so that we can continue to expand our range and better serve our customers.
For whom
We serve the entire sector and are ready for everyone. Not a customer yet? Feel free to request a login code for access to our range or view our demo web shop first.
The sectors we currently serve are:
Wholesalers
Retailers
Garden centres
Market traders
Home florists
What we stand for
Due to our experience and specialism, we know the market like no other and are also able to meet specific customer demands. With the ever-changing demands in the market, our company never stands still. We always try to innovate and are constantly looking for new products with which we can innovate and inspire the sector.
We are a professional, innovative, and reliable partner who understands the customer's needs. We do business transparently and try to grow together. Our team of specialists are ready for you.
THE CHAIN
An overview of the process

Purchasing and importing
We purchase our products within our own network of growers. We then transport the products to the Netherlands via our transport lines.

Quality control and customs clearance
Once the products arrive in the Netherlands, they are cleared by customs. This is followed by a quality check by one of our employees.

Prepare for sale
Every day we prepare our products for the auction and online sale. This means: selecting the products, packing them and, where necessary, putting them in water.

Posting on the web shop
After preparation, the products are immediately placed on the web shop. Pictures are taken and the quantities are entered within the system. They are then immediately available to the buyers.

Sale of ​​products
Our products are sold through two channels. You can order from us via the web shop or by telephone. In the latter case, you always speak to an employee from the sales team.

Order picking
When an order arrives, it is immediately prepared by one of our employees. During order picking, the products undergo a final quality check.

Delivery of orders
Orders within the auction are delivered on location by one of our employees. For customers outside the auction, we work with a Click & Collect system. The order can then be collected at one of our locations.
Easily order online.
By registering you get access to our web shop. You can then order 24/7 from our fresh stock. After the order has been received, we will get to work on delivering or preparing it as soon as possible.
As a customer of Ter Haar, you buy from a stock of unique and exclusive products. We import the products right from the source: the growers. Together we have the same goal: to supply unique products at a fair price.
We are a reliable partner for supplying all your exotics and foliage products, for both small and large quantities. Have a look around the demo web shop and see our current and fresh range.
Our web shop gives you access to our extensive stock anytime, anywhere.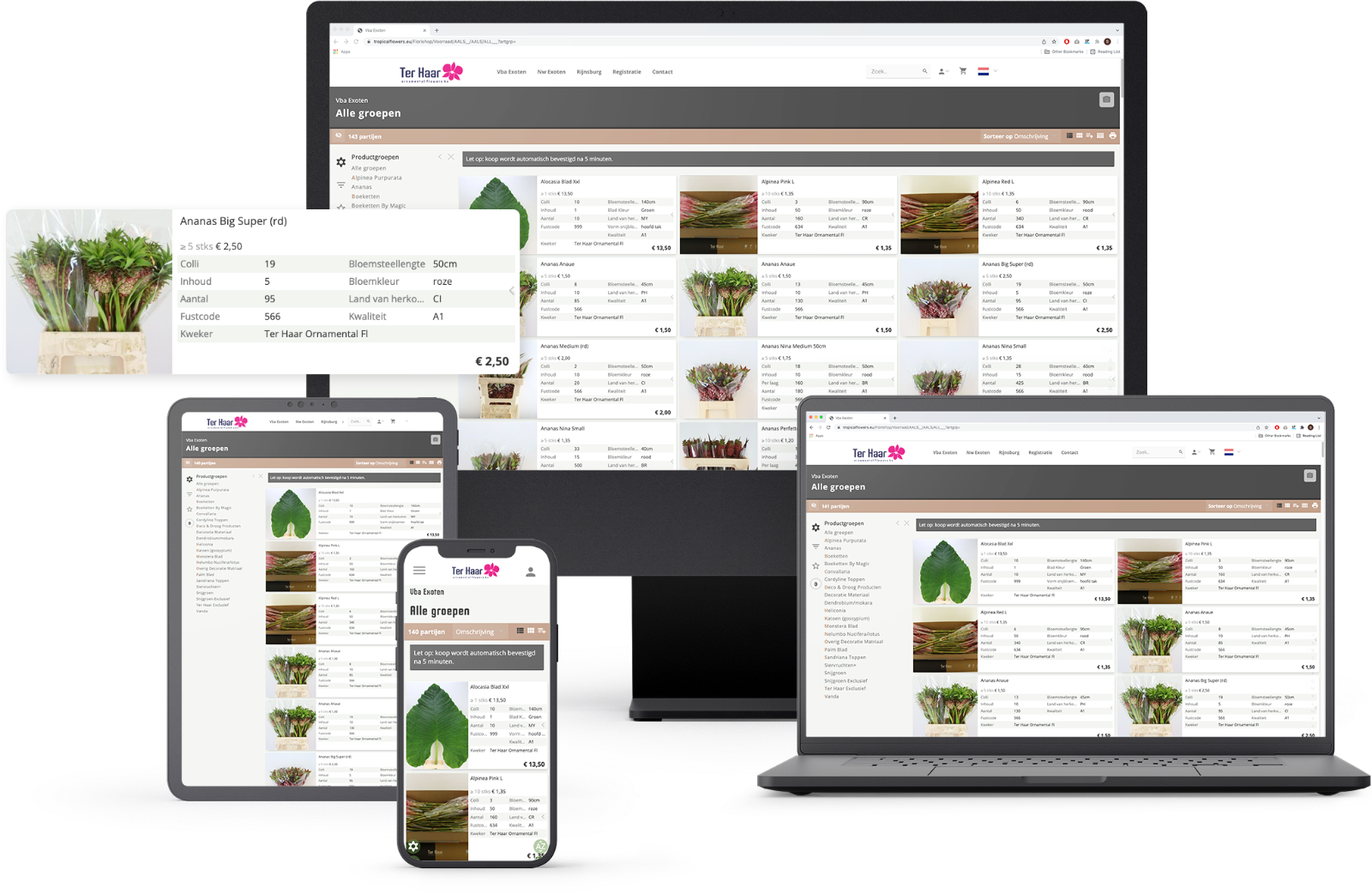 Gain access to a unique stock of exotics and foliage products